Sniffer in Indonesia
The detective nose of Bailey smells monkeys and their excrement flawlessly. That is why the cocker spaniel is part of a special Wildlife Crime Unit. In her first year she was able to save many monkeys on boats between Sumatra and Java, together with the national police of Indonesia.
Patrolling boat routes
The boat routes between the islands are ideal for smugglers for trading young wild animals that have recently been caught in the jungle. We can release animals found on this route directly on Sumatra. Once they have arrived on Java, a lot of bureaucracy is involved. For example, it could take months before an animal is able to return to nature. Moreover, the suffering at the end of the journey is much greater: the animals are sick, their teeth are pulled out and their eyes are damaged.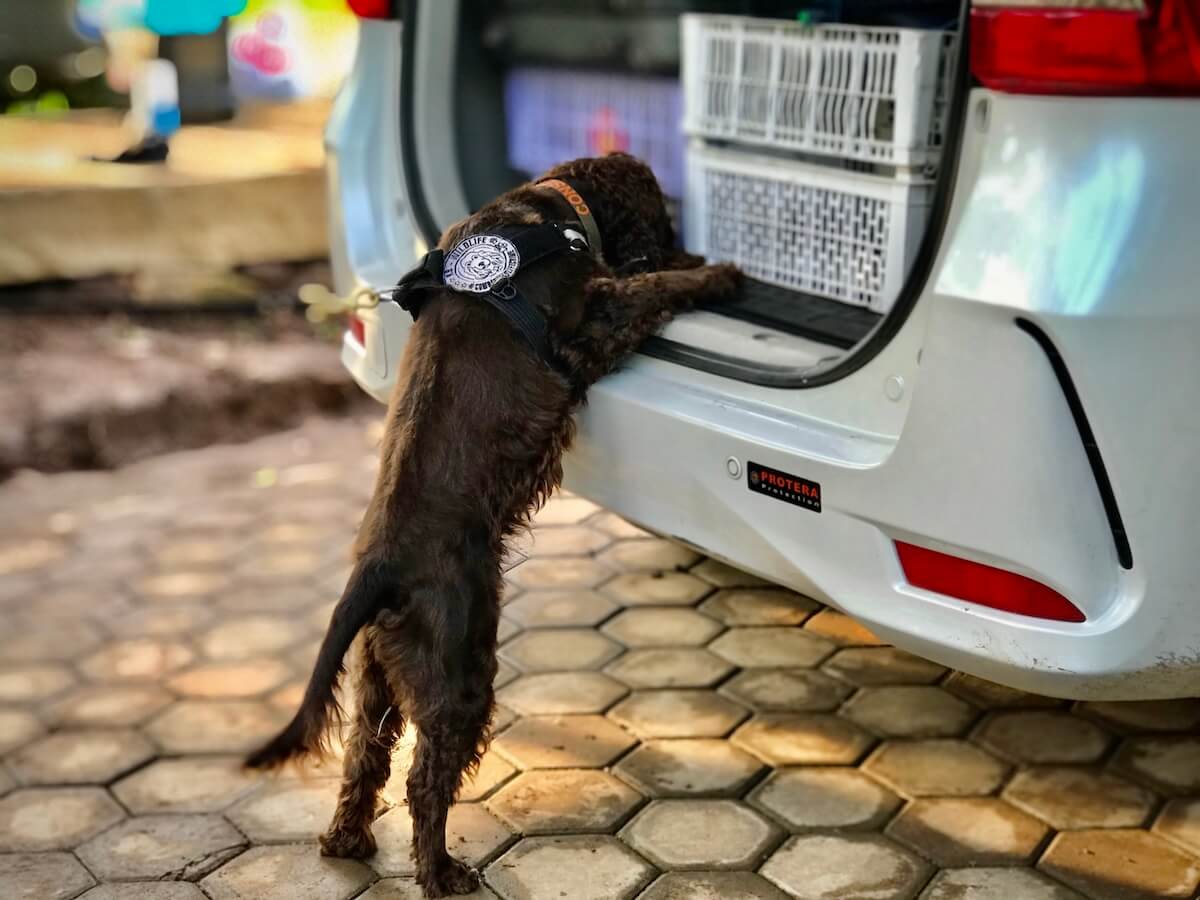 Bailey has proven that the patrols produce great results: with her on board we are able to find many more smuggled animals. That is why we have extended the team with five more K9 dogs. Just like Bailey, they were trained by the Dutch Scent Imprint for Dogs Center. Puppies learn detection and follow-up work in their training center. Dutch zoos donated scent prints so that they can track not only monkeys, but also bears, gibbons, sloths, reptiles and birds.
Local handlers
In Indonesia the dogs are accompanied by locals who have been trained by Wildlife Watchdogs. They recognize the dogs' signals and the ways smugglers use to hide odors. Before the 5 new dogs can get started, we first take the time to let them get used to their handlers. A bond of trust must be established before they tackle the smugglers together.